Normal vs. Not Normal Aging
As a person ages either they, or those close to them, begin to notice some changes in their memory. This class will delve into the changes that occur naturally in the brain and are expected versus changes that are out of the ordinary and may need to be addressed by a physician. Join us as we learn about the physiological and neurological changes in the brain presented by Kara Flanders, Director of Business Development at DayBreak Adult Care Services and Certified Dementia Trainer with the Positive Approach to Care (Teepa Snow Organization). Call or stop by the Lessie Price Senior and Youth Center to Register for this seminar. Class will be held February 1, 10am-12 pm and $5 per person. 841 Edgefield Avenue, NW, Aiken, SC 29801, 803-643-2181. This Educational Series, Living, Loving and Lifelong Learning, is Sponsored by The City of Aiken, DayBreak Adult Care Services and Trinity on Laurens and Be Well Home Services
We will be doing an educational series with the city of Aiken which will be the first Tuesday of every month. I think we are going forward with these plans but I will verify with the City today. I am doing the first one in February. I would really like to have an article written about this program- It is what we are doing to replace the Senior Extravaganza. I am available for an interview and Lucas West (City) and Heather Dorries- Trinity.
Topics
(1) Feb 1- Normal aging -Kara
(1) Mar 1- Fraud
(5) Apr 5- Driver safety
(3) May 3- Mental health
(7) June 7 -Lifestyle - Brian
(5) July 5 - Advance Directives (Living wills, etc.)
(2) August 2 - Most of Dr. Visit
(6) Sept. 6 - Brain Train
(4) Oct. 4 - Dementia
(1) Nov. 1 - Caring for Caregivers
DayBreak Adult Care Services in the Community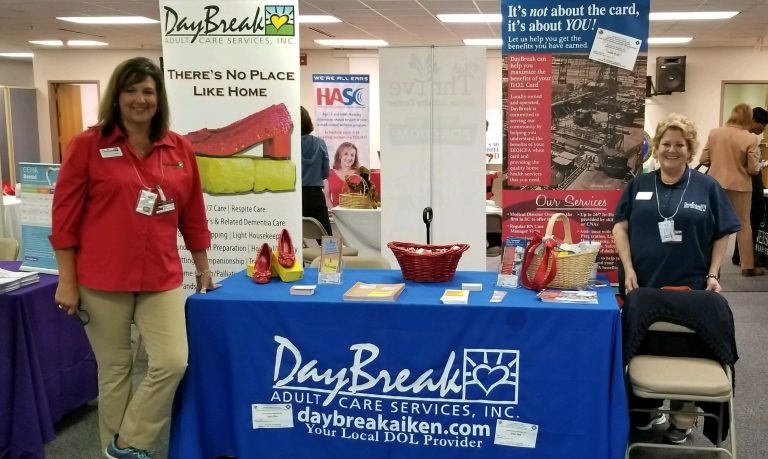 The Alzheimer's Disease Support Group, facilitated by Break Adult Care Services, will meet at 11 a.m. on the second Tuesday of the month, at the Lessie B. Price Aiken Senior & Youth Center, 841 Edgefield St. NW.  DayBreak Adult Care Services will adhere to all COVID-19 guidelines.
Oct    12
Nov    9
Dec   14
For more information, reach out through our contact form or call (803) 226-0288.