Taking a successful vacation when you are a caregiver requires planning and coordination. Here are some things to consider when planning your time away from home.
Vacationing With Your Loved One
Is the destination accessible for my loved one's abilities? Are doorways wide enough for a wheelchair or walker? Will the bathroom accommodate your routine? Are the activities within my loved one's capabilities? Be aware that your loved one's abilities may be different when not in the comfort of home.
Have you checked the latest security regulations for airlines, trains, and buses? Before you travel, check with your transportation provider about what will be expected for security and/or inspection. Make sure all medications are in their original containers and liquid is kept in a clear, separate bag and ready for inspection. Check with your doctor to see if your loved one's pacemaker or implanted medical device can go through the X-ray process or if he or she will need a separate "pat-down inspection."
When going through security at airports, if a separate pat-down inspection is necessary, you may request a private room, and caregivers can stay with their loved one.
Alert your travel provider of special needs your loved one will have. Airlines can provide wheelchairs or cart transportation through the airport. Special accommodations also are needed for individuals traveling with oxygen.
Remember that elders are more sensitive to extreme heat and more prone to dehydration. Ask your loved one's doctor about fluid intake based on the climate you will be visiting. Dress in layers to accommodate shifting between air conditioning and the outdoors. Before your trip, find the nearest location of an emergency room or urgent care provider in the area you are visiting.
Vacationing Without Your Loved One
Arrange for alternate caregivers well in advance of your vacation. Do not expect other family members to take on full responsibility for care with only a week's notice. Ensure substitute caregivers know the dates and expectations for care they will provide.
Have your loved one and the substitute care provider meet before you leave so that they will both be more comfortable together. Ensure that the level of care needed matches the care provider's abilities.
When using a formal provider for respite care, there are many options. Private home health agencies can help on an hourly or shift basis. Assisted living facilities and nursing homes can often provide care on a short-term respite basis if they have openings. The private care provider will have to decide whether your loved one meets the level of care their facility offers. Have a scheduled check-in time with your loved one or their substitute care provider each day.
Be sure substitute caregivers have access to all information needed including: medication schedule (also be sure to have an ample supply of medication available), all emergency phone numbers including doctor, pharmacy, nearest relative, your contact information, a listing of medical conditions, power of attorney and health care proxy information.
Life and vacations change when you are a caregiver. Caregiving does not mean you have to give up your dreams of travel or your simple desire to "get away from it all." Caregiving means that you have added a new dimension to your planning and creativity to your schedule, but the dream can still be fulfilled.
If you are planning a vacation without your family member and would need respite care to keep a family member in your home, please call DayBreak Adult Care in the early stages of your planning. We can offer from 4- to 24-hours-per-day service to stay with your family member in the home. We can also visit your loved one if they are in a facility and provide feedback to you while you are away. ˙Let us help you enjoy your needed vacation without worry.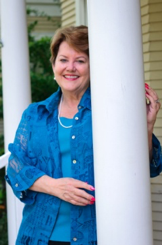 Linda Hart Lucas, Community Relations Director
Dementia Care Specialist
DayBreak Adult Care Services